56th Tokyo Midtown Design Hub Exhibition
Local Design Studies: 20 Projects for Regional Revitalization
---
---
BASIC INFORMATION
Tokyo Midtown Design Hub presents an exhibition "Local Design Studies: 20 Projects for Regional Revitalization" from February 18 Thu-March 6 Sun, 2016.
Introduction
Throughout Japan, local communities have been actively engaged in a variety of projects that rely on their indigenous traditions and industries. In these projects, people have sought to rediscover values that have long been overlooked, and to reedit them in today's context. In the process, they contribute to a type of knitting together – the projects connect people, products and actions.
Many Japanese have begun to realize that while drastic growth in the post-war era has brought the nation material abundance, it has also created a number of serious problems, such as low birthrates, a society that is rapidly aging and an extreme concentration of population and industry in the Tokyo Metropolitan area, all of which have contributed to an imbalance in our lives and environment. The Great Tohoku Earthquake, in particular, was an opportunity for us to reconsider what a truly affluent lifestyle is. We are in the beginning stages of a period in which we find ragged edges and open seams in our lives, and must reknit them to move forward.
Design is not only about creating products, but also about finding problems and solving them. Design plays an especially important role when we devise a system that works for a project and connects people, products and actions.
We believe that by enhancing value through design, we can enrich the appeal and the potential of local communities for the future.
This exhibition introduces projects that have brought design into local communities. We anticipate that it will help these communities to feel connected within a broader network, thus fostering a continuous and improved cycle of project creation in the future. We also hope that the exhibition will inspire visitors to begin designing projects in their own communities.
A Note on the Poster Design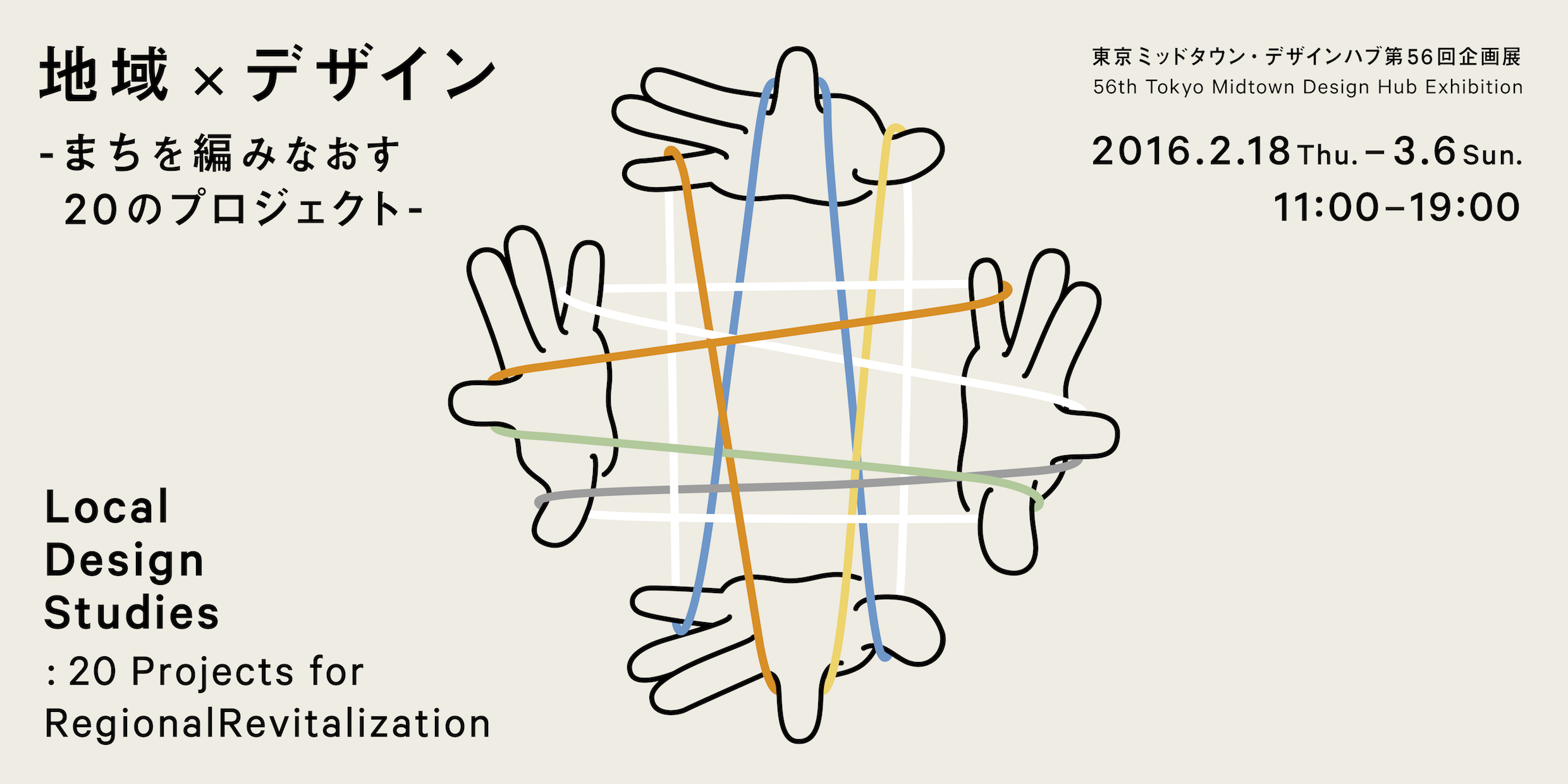 By Yuma Harada of UMA/design farm
With this poster design for the exhibition, I want viewers to feel a sense of expectation that new products and actions will be created by the reknitting together of different things.
String games are a tradition around the world, and in Japan, it is a common form of play for children. It is said that string figures were used as a communications tool before the invention of writing, since we must face each other and use our hands to create them. This is why I thought it would be an appropriate design for the exhibition.
When we create a string figure, the string can get tangled up in a complicated way. If we carefully loosen it, however, it will become a simple string again and can be reused for another challenging string figure. I think this can be a metaphor for the situation that is occurring in many regions in Japan.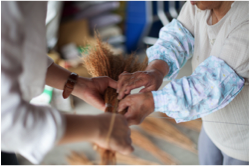 Regional Employment Creation Promotion Project [Awaji Hatarakukatachi Kenkyujima]



Community development by management of vacant lots [Saga WaiWai-Container Project]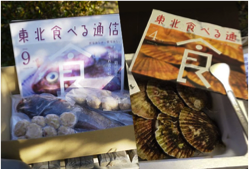 The Monthly Magazine [Tohoku Edible Journal]



Potato shochu [HOKKAIDO KIYOSATO]
---
56th Tokyo Midtown Design Hub Exhibition
Local Design Studies: 20 Projects for Regional Revitalization
February 18 to March 6
Hours: 11:00 to 19:00
Admission free
Venue: Tokyo Midtown Design Hub (Midtown Tower 5F, 9-7-1, Akasaka, Minato-ku, Tokyo)
Organizer: Tokyo Midtown Design Hub
Operators: Japan Institution of Design Promotion, The Graduate School of Project Design
Art Direction and Design: UMA/design farm
Space Design: dot architects
Supporters: Japan Airlines, JA-Zenchu, Ito En, Credit Saison, Wise-wise, JTB